Custom Christmas (Holiday) Cards
Custom designed and photographed card(s) for the Monterey Bay Academy (MBA) Alumni and Development Office.
December, 2016
Graphic Design
,
Photography
,
Print Design
,
Since 2008, the Alumni and Development Office has produced a customized, annual Christmas card for the purpose of thanking donors for their contribution to the school. Until 2013, the front of the cards utilized vintage photographs from the school's archives. Since then, the card fronts have been focused on using a Christmas-at-the-beach theme, due to the school's location. The 2013, 2015, and 2016 covers were photographed by Benjamin Designs/Kent Cabreira Photography, as described below.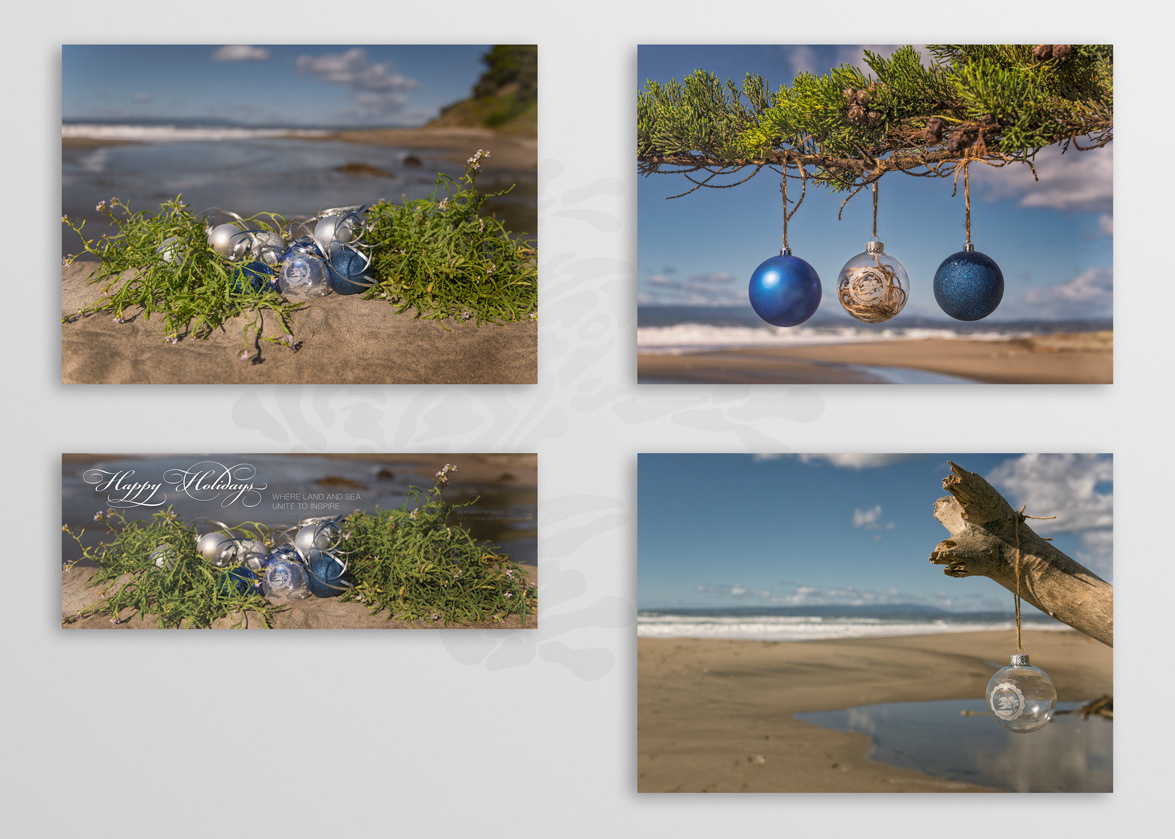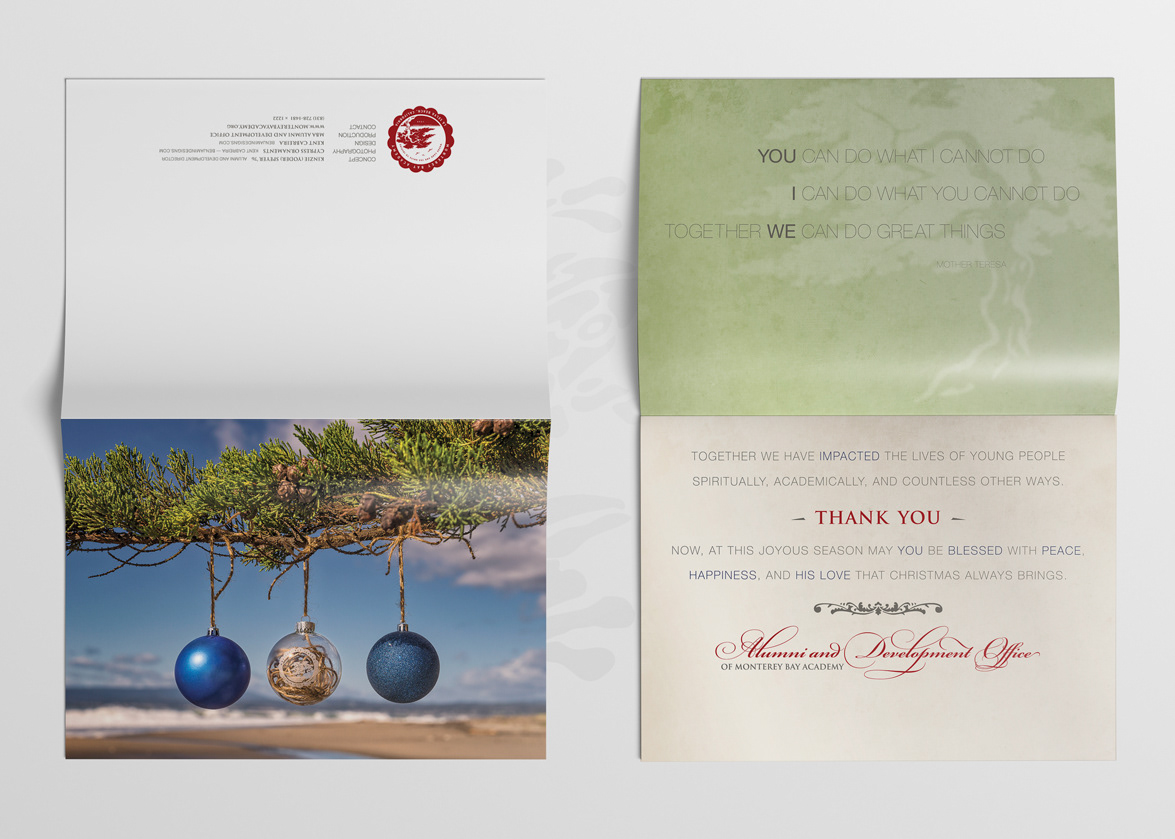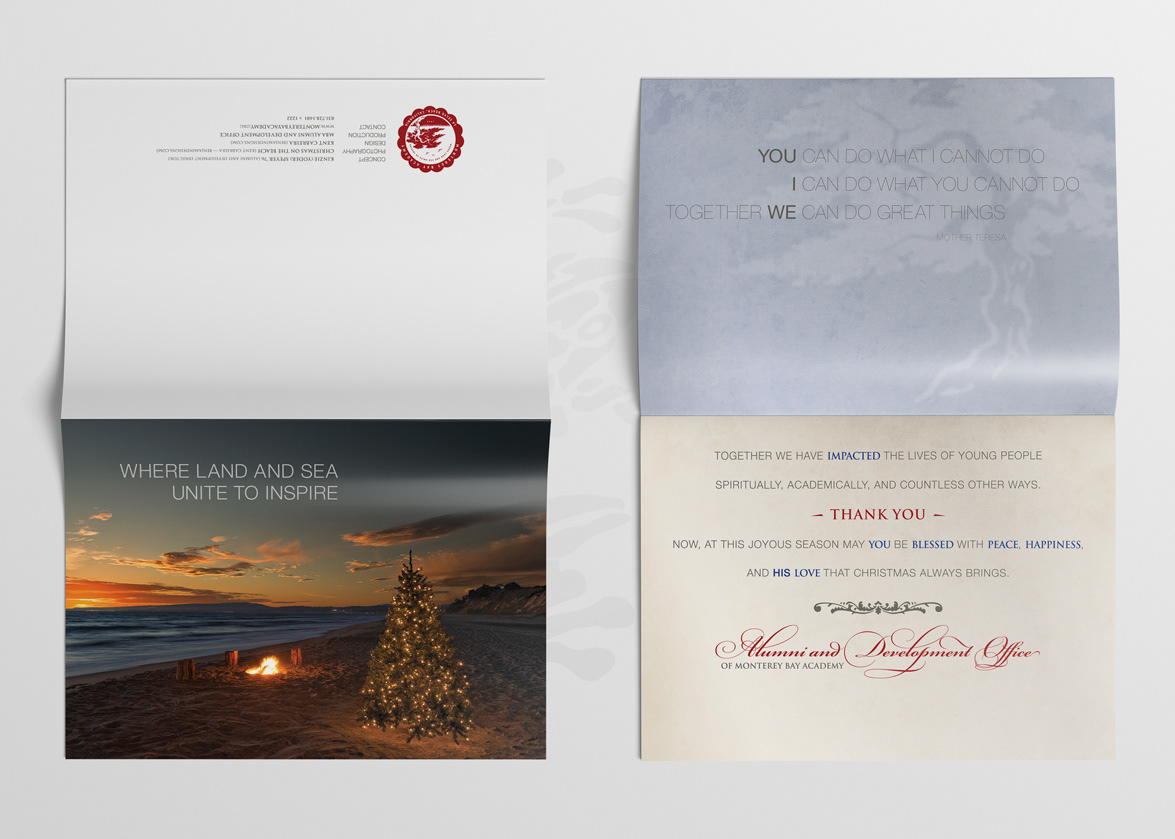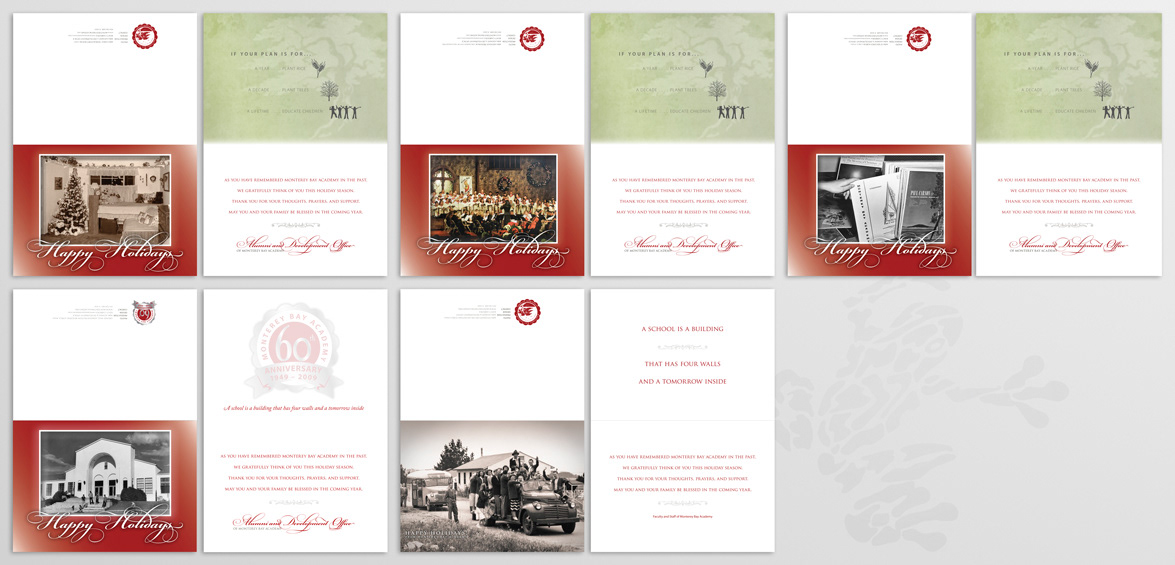 Other Projects from Benjamin Designs